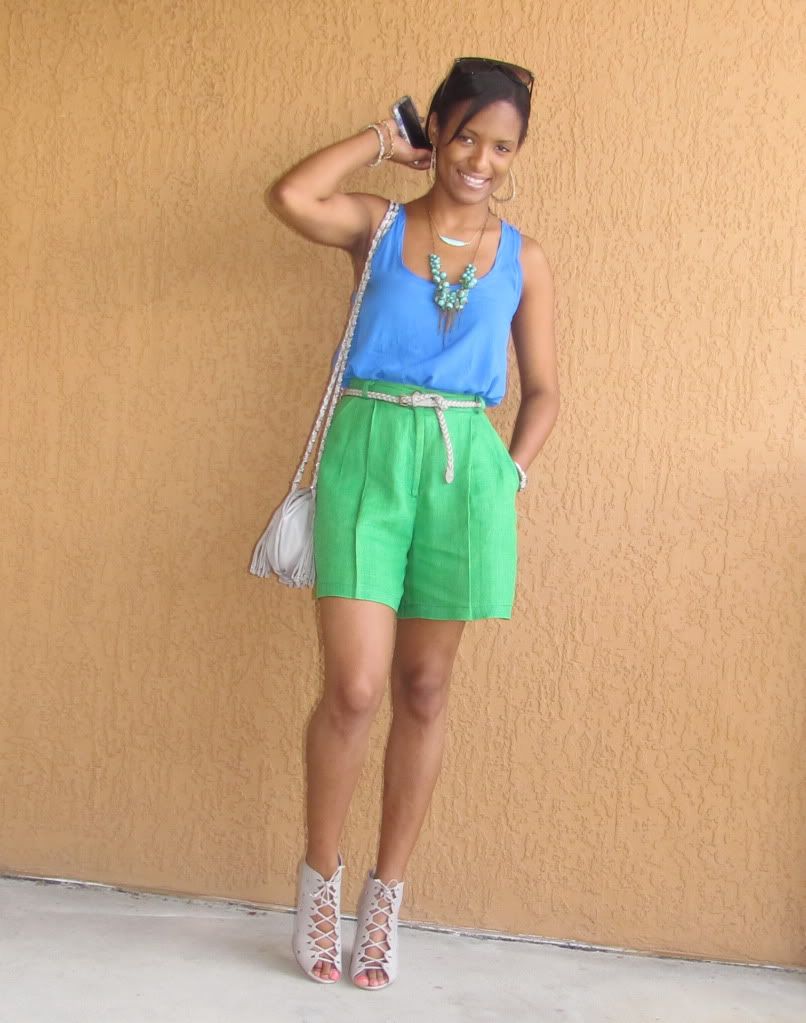 Headaches and sinus pains are the worse but color always makes it better. Especially the colors I'm wearing in this post which were inspired by the colors of the ocean.
Have you ever wondered why tropical getaways are referred to as paradise? Well I do! It's probably because of the lush greenery, the crystal clear waters and the warm temperatures all year long. People are so obsessed with color whether we realize it or not. Can you picture a world where everything is grey? BORING! It'll probably look like what we saw on those black and white TVs that we were so quick to get rid of with the invention of colored TV. Oh and look at how we're so crazy now for HDTV, LED TVs and DSLR cameras (I'm saving up for one of these...can't wait). The better the image quality the more we want it. If the images were only in black and white (people called it black and white but I saw grey) do you think we would care about the technological upgrades? I think not! So blah blah blah...all I'm trying to say is, there's a time for color and a time for neutrals. It's summer and now is the time for color! Embrace it! A big thank you to all the designers that keep bringing bright colors into my life. All this talk about color blocking getting old, when we're not even out of summer yet and the trees and skies are so beautiful, is depressing! Seriously!
P.S. These are the shorts I mentioned I thrifted a few weeks ago. Aren't they great?